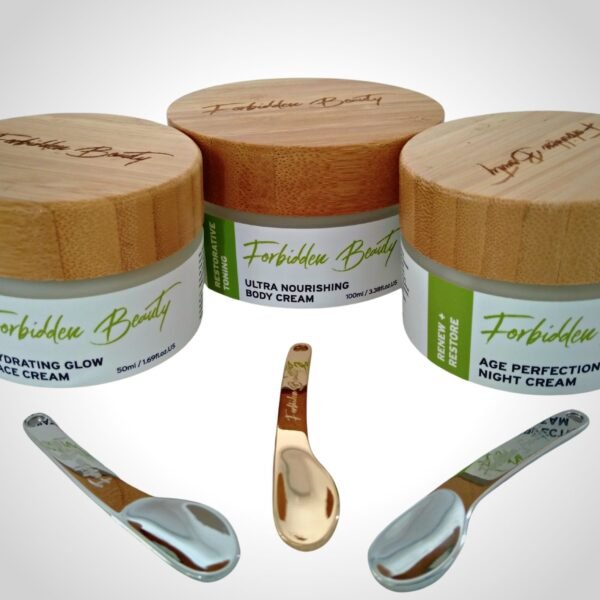 Buy our 3 Forbidden Skin Care moisturiser products in a convenient gift pack, and save big time!
In this luxury gift pack you will receive :
Age Perfection Cream
Hydrating Glow Face Cream
Ultra Nourishing Body Cream
That's over $150 in skincare value for only $99.95!
Includes 3 of our small cotton drawstring gift bags and 3 spatulas, all thoughtfully presented in our large cotton carry bag.
As with all our products, this price includes ALL taxes, shipping & handling costs. (Thus avoiding the shock of extra costs when checking out).