Hempseed oil is becoming popular right now and for good reason. It is a rich plant source of unsaturated fatty acids and can be taken orally, as a food supplement, or applied topically on the skin. Hempseed oil also contains beneficial phospholipids, amino acids, vitamins and minerals. Used on the skin, it has anti-inflammatory, moisturising and antibacterial properties. This is why high-quality skincare products containing hempseed oil are becoming most sought after for achieving the results a discerning public require.
It's good to mention the difference between hempseed oil and CBD oil. Although both of them are derived from the hempseed plant, hempseed oil comes from the seeds and contains almost no THC (tetrahydrocannabinol), while CBD oil is derived from the flowers, stalks and leaves of the plant.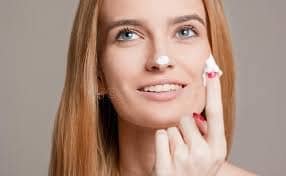 Hempseed oil is a really popular ingredient at the moment and it is used in many skincare products and cosmeceuticals. But hempseed oil is not just a trendy ingredient; it is very beneficial in maintaining a healthy skin. So let's now get to know some of the qualities of hempseed oil in cosmetics. The biggest benefit that hempseed oil can deliver is moisturising. Hempseed oil is a known emollient that draws moisture to the skin and leaves it feeling incredibly soft, plump and supple. The best part is that hempseed oil is suitable for every skin type, it doesn't clog the pores, and it can even help balance out oily skin by regulating the skin's oil production. Dehydrated and damaged skin can also benefit from using the oil, as it repairs the skin and gives a youthful healthy glow. Additionally, hempseed oil has antioxidant properties, which means it shows good anti-ageing results by reducing fine lines and wrinkles, thanks to GLA (gamma-linolenic acid), vitamins A, C and E. GLA is a soothing component that also encourages new cell generation and enhances skin's elasticity. Hempseed oil is proven to help relieve skin inflammation, and studies further suggest that it has antibacterial qualities and can be used as a treatment for various skin conditions, such as eczema, psoriasis, acne and rosacea. But this miraculous ingredient isn't great just for your skin. Applied to hair, hempseed oil soothes the scalp and conditions the strands whilst also stimulating the growth of shinier, stronger hair. It makes the locks look glossy and soft without leaving greasy or sticky residue.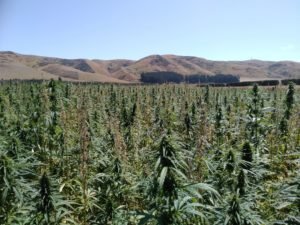 What is also important to realise is the amazing enhancement that pairing hempseed oil with other ingredients can give to a cosmetic product. Pairing hempseed oil with hyaluronic acid, for example, can make a great match helping to further moisturise the skin. When it comes to fighting visible signs of ageing, it works extremely well with glycolic acid or retinol. Partnering with another pure oil, such as argan oil,  (rich in omega fatty acids 3, 6 and 9), hempseed oil can help all the goodness in the formulations act much faster, delivering very quick visible results.
Hempseed oil is considered safe for most people and does not usually cause irritation or side effects, but it's always prudent to perform a patch test on a small area of the skin first. Hempseed oil delivers a variety of benefits for the skin to the many health and beauty conscious people taking advantage of this amazing gift from nature.
For the numerous skincare benefits detailed above, Forbidden Beauty includes New Zealand refined hempseed oil in all skincare products. Try for yourself and see the difference that hempseed oil, when combined with our other quality ingredients, can make to your skin.